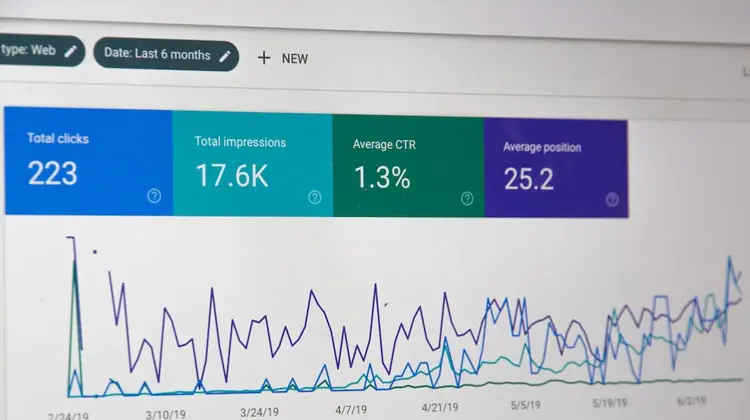 Google's local search results are more important than ever. In fact, a recent Search Engine Journal study found that the local search engine will soon overtake general search as the leading way users find businesses online. In response to this shift, Google updated its business profiles with enhanced features and functionality for business owners to showcase their companies and listings on Google. If you have not already checked your business profile lately, this article is for you. In this post, we share six quick tips to optimize your Google business profile for maximum success.
Be sure to include a photo and video in your Google Business Profile.
Your first impression on Google is often tied to a photo of your company. Organizing a photo shoot for your business is not only a great way to represent the company culture, but also a chance to showcase your company assets and location. Make sure the photos are high-quality and include a logo or signage if possible to show customers where they are. For video, you can choose to create a commercial or content marketing piece to help customers understand your product and service offerings. Additionally, you can use live video to host a question-and-answer session. This can help customers feel more connected with your business and encourage them to engage with your brand.
Use Rich Product Descriptions.
Customers want to know what they are buying, so make sure you are providing product descriptions for your listings. You can use rich product descriptions for your Google Business listing to showcase product information such as color, size, and material type. This information will also be available in your Google Product Listing Ads, so it's important to include this detail in your description. Make sure you are also including the price for each item so customers can easily shop for what they want. This can help drive more customers to your online store as well as drive up conversion rates on each item as customers can easily see what they are interested in.
List all your business locations.
If you have several store locations, you should be sure to list all of them on your Google Business Profile. This will help provide customers with more information about the products and services you offer near them. You can also mark which services are offered, if applicable. This will help you show up in the "People Also Ask" section of Google's search results, which is a great way to drive more traffic to your site. If you are a national brand, you can also add a map and directions to your business location to provide users with more information on how to find your store. When you add information about your store locations, Google will automatically add a listing to its map results.
Add photos of your products and services.
Images are the most engaging form of content on the internet. Images are a great way to showcase your products and services in action. Customers like to see what's available to them, such as what the product or service looks like in real life. For your products, you can take images of each item from different angles to showcase what it looks like. You can also use a 360-degree camera to provide a full view of the product. For services, you can take photos of your work in progress, completed work, and/or your team members in action. For each photo, include a short caption that briefly describes what you are doing or what the image is showing. This will help customers understand your photos and may also entice them to engage with your business more.
Add social integration and contact information.
As part of your Google Business Profile, you now have more ways to connect with customers. Add social media integration such as Facebook, Twitter, Instagram, and more. This will help customers find your business through their social feeds and encourage them to visit your site. You can also add a link to your contact information, including your business hours and phone number. This information is helpful for customers who may want to contact you for more information but may not feel comfortable using Google. With these new features, you can make it easier for customers to find and connect with your business. This will encourage them to shop with you and help grow your brand.
Conclusion
To boost your online presence and generate leads for your business, you must be listed on Google. When it comes to local listings, the best way to be found is to claim your Google My Business listing. Make sure you also take the time to optimize your Google Business Profile to help drive more customers to your site. Be sure to include a photo and video, as well as rich product descriptions, list all your business locations, add photos of your products and services, and add social integration and contact information. These new features will help you make an impact on customers and encourage them to shop with your brand.