Social Media Advertising Agency
Put a Bullseye On Your Social Media Audience
Leverage the power of the most cost-effective form of digital advertising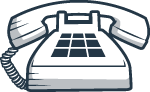 Growing a business is hard. We make it a whole lot easier, more predictable, less stressful, and more fun.
Get a One-on-One Consultation
Connect with Customers
Our social media advertising team, is skilled to design and create an ad campaign that will get results for you. Our experts know what platforms are best suited at each stage in your marketing process so they can drive engagement with your consumers.
Social Analytics & Data Reports
Want to know how your social media advertising campaigns are performing? Our team of data analysis experts can help you understand exactly what's working for them, and identify areas where more focus could yield better results.
Quick Exposure, Fast Results
Social media advertising allows for a quick and easy way of boosting conversions, gaining followers or promoting awareness. You can also use these ads to increase engagement with the people who follow them on social by driving traffic right back home!
Are you losing business?
If you don't have a professional website, your business is 87% less likely to succeed.
Did You Know?
91% of social media users are accessing social channels via mobile devices.
Have a question, Not sure where to start?
Get a One-on-One Consultation