A Hunstville Web Design Company
HEY ROCKET CITY, YOU READY TO LAUNCH?
Only Chuck Norris can write code that optimizes itself!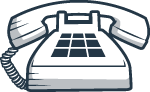 Growing a business is hard. We make it a whole lot easier, more predictable, less stressful, and more fun.
Get a One-on-One Consultation
Huntsville Website Design & Development
Our custom Huntsville, AL website design will be able to meet all of your requirements, utilizing our years worth experience in the field. Our Huntsville, AL web designers will make sure that when people visit your site it's because they want something specific from you and not just browsing around on google looking at things out their curiosity alone! This means more conversions which equals higher revenue for business owners like yourself who are seeking ways improve bottom line earnings quickly - right?
Increase Online Presence
Reach New Customers
Grow Your Business
So, are you ready for some Huntsville, AL website design?
10 REASONS WHY SEO DOESN'T WORK
There are many reasons why SEO doesn't work, but it's not your fault. Here is a list of 10 common ones that you can try to fix!
The Best Web Design in Huntsville, AL
Websites are the heart of a successful Huntsville, AL business. With our years-long experience in web design and SEO, we can build you an effective website that will help your company grow with minimal cost or risk to yourself! We've helped startups just getting off their feet as well established brands alike by providing professional web design services while keeping customer satisfaction at its height—helping them take their next big step forward into success!
You can't underestimate the power of a great website. From kickoff to launch, we build responsive websites with both form and function so your brand will sing!
Explore Web Design Services
We use all the latest & greatest modern digital tools at our disposal allowing us to make managing and shopping for online stores simple. and simple for you as well!
Explore Ecommerce Services
WordPress
WordPress is a widely supported content management system in use today. Our experts have experience with it and we know how to make your site stand out!
Explore Wordpress
Are you losing business?
If you don't have a professional website, your business is 87% less likely to succeed.
Huntsville Website Design Portfolio
The first time you stumbled upon some of our work probably wasn't intentional, but there's no denying that we've left a lasting impression. Below is a few examples from the hundreds of projects in our portfolio! We hope it will allow enough information for those who haven't met us yet to understand why things are done the way they are here at Blumoo Creative.
I would highly suggest this company for your website. My website is wonderful and Gregg is the best! He is there to help you on any leave of website problems. I have been with him almost 2 years and he rocks! Our website was difficult and different than most average sites and he knocked it out of the world! Don't pass him up his work is amazing .
Aftershock Preparedness
Gregg and his team did an outstanding job on our Mother's Day luau event on 05/7/22! We had only given them 1-1/2 months to promote our first annual luau. Not only did we SELL OUT before our event day, but we still had a lot of people inquiring the day of the event. Our luau was a big success because of their hard work. They did all our social media marketing, YouTube video promos, design work for our luau program and recording of our entire show. They are fun and easy to work with and they truly do go above and beyond expectations! They were fantastic! I highly recommend Blumoo Creative, they are truly a great group to work with and extremely knowledgeable!
Namaka Hula
Gregg Moore is amazing! He is very knowledgable and offered some great ideas to enhance my website to drive traffic as well as view my marketing plan so he understood fully my current approach. Such a very personable person too! Felt very comfortable talking, sharing and brainstorming ideas. Highly recommend Blumoo Creative!
Coldwell Banker
Mahalo nui to Gregg and the ream at BluMoo creative design for Hookipa Hawaiian music website. Awesome job and top notch work. So user friendly and captures all the social media market. There are no words that can express our gratitude of your service and work.
Ho'Okipa Music
Gregg and I have worked on 3 different websites together over the past 12 years. He is typically my first and last call when it comes to any web marketing and this time was no different. Super genuine and just a great guy to know aside from how great he is at marketing. Great guy to have on your side. Thanks for all your effort and hard work, sir! I very much appreciate you!
Allied First Bank
We are very satisfied with Blumoo Creative team as they'd met our expectations, were very receptive to feedbacks and coordinated well. Our website looks more professional thanks to everyone at Blumoo Creative. All recommendations!
Rocket Leads
Fast Response, Very Knowledgeable Highly recommend!
Sleeping Giant
We needed help with some projects and got recommendations to contact Blumoo Creative as a digital marketing agency. Their team is really creative, fast, and professional. We are very happy with the deliverables.
WCI
We needed a complete refresh of our company website to reflect the rapid growth and expansion of the firm's offerings. The new website is definitely performing much better and is awesome to look at! This team is super knowledgeable and the quality of work is very good.
Atlantic Reclaimed Lumber
We had an amazing experience with Blumoo Creative and their team. They helped us increase traffic by over 200% which resulted in more qualified leads and customers coming to our site! We were so impressed by how professional they are, always on time for meetings-just what you want from professionals like them!!
Star Fitness
We are pleased to report that our company has been able to make a name for itself with the help of Blumoo Creative. They've helped us keep up on all social media and streamlined messaging so we can better compete against other businesses in this market!
Simplify Realty
OUR WEBSITE DESIGN PRICING
HAPPY COW
We will build a website on our CMS or WordPress platform based on pre-selected templates that you will choose from.
Website Package Details
WordPress/Site Template
Up to 3 Pages
Customization of Theme
Mobile Responsive
Social Media Integration
Google Maps
Mailing List Integration
Contact Form
Photo Sourcing
2 Rounds of Revisions
For example:
3 Page Site $3,400

($300 per additional page)
5 Page Site $4,000

($300 per additional page)
10 Page Site $5,500

($300 per additional page)
COW-A-BUNGA
We will build a customized website on our CMS platform based on your samples provided, direction and brand guidelines.
Website Package Details
Happy Cow Package plus:
Up to 5 Pages
Customized Template
1 Hour of Consulting
Theme Related Icons
Google Analytics
Social Sharing
404 Redirects
XML Sitemap
3 Rounds of Revisions
$5,000
Cow-A-Bunga Package
For example:
3 Page Site $5,900

($300 per additional page)
5 Page Site $6,500

($300 per additional page)
10 Page Site $8,000

($300 per additional page)
OVER THE MOON
We will build a website from scratch with mock-ups on our CMS based on your requirements for ultimate success.
Website Package Details
Cow-A-Bunga Package plus:
Website from Scratch
2 Page Mock-up
Up to 10 Pages
Up to 5 Custom Forms
Customized CMS
1 Hour of Tutorials
3 Rounds of Revisions
12 Months of Hosting
Lots of Love!
$15,000
Over the Moon Package
For example:
3 Page Site $15,900

($300 per additional page)
5 Page Site $16,500

($300 per additional page)
10 Page Site $18,000

($300 per additional page)
Let's Get Started!
We're passionate about building the ideal custom approach for your brand that your customers will remember. From SEO-driven web design to expertly crafted copy and social media campaigns to awesome websites, it's our mission to take your Huntsville, AL business to the next level.