Folsom, CA Social Media Marketing
Grow Brand Awareness, Engagement & Traffic.
Grazing social media pastures since 2010!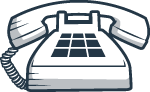 Growing a business is hard. We make it a whole lot easier, more predictable, less stressful, and more fun.
Get a One-on-One Consultation
Folsom, CA Social Media Marketing
With over 2 billion active users, Facebook is an integral part of daily life for many people all around the world. That's not even counting Instagram or Twitter which have equally impressive numbers in their own right!
It's More Than Social Media Management
We know that social media is a powerful tool, which can be used to create more opportunities for your brand. Our team of experts goes beyond just managing you presence; we focus on cultivating support and growing online with creative strategies like paid ads or content creation! Explore all the different tactics available when working together—you'll may find something perfect in store ;)
Attract Your Audience
Engage Your Audience
Grow Your Audience
Did You Know?
91% of social media users are accessing social channels via mobile devices.
Folsom Social Media Marketing Services
Combining best practices with modern tactics, our team has been able to develop an arsenal of social media advertising agency to increase brand visibility and connect with your Folsom, CA audience. Our social media marketing agency can help spread brand awareness and drive engagement for your business by offering new account setups, posting services, review generation, and paid advertising options.
Reach your audience instantly. Social media advertising allows you to boost conversions, gain followers, promote awareness, increase engagement and drive traffic to your website immediately. You control the reach your ad campaigns experience.
Social Media Advertising
How often do you check your Facebook each day? Your Twitter feed? Instagram? Pinterest? Pretty often, right? Now think about how often your customers or prospective customers use those same networks. That's a huge opportunity, right!?
Social Media Promotion
Freedom, flexibility and growth – The cornerstones of modern social media marketing services. Our evolved social media marketing packages give you the freedom and flexibility to adapt to the changing tides of the social media world. Can I get a "OH YEAH"!?
Social Media Packages
60,000+ Searches Happen Each Second
In 2023, SEO is not about ranking for popular terms; it's about being found when it matters most. Our skilled SEO experts carefully research the right keywords for your business, ensuring you are gaining qualified traffic that converts to your bottom line.
of online experiences begin with a search engine
of people never scroll past the first page of results
of users research a product before making a purchase
WHY CHOOSE BLUMOO CREATIVE?
We're not your average boring Folsom, CA web design company. We specialize in cutting-edge, innovative solutions that will exceed any expectations you may have for a website or online presence and make us stand out from other companies who just do "simple" work with little substance behind their output!
INNOVATIVE
The web is our pasture. MOO! We design websites with creativity and innovation at the forefront of everything we do... from 2010 to infinity and beyond!
EXPERIENCE
We're not a team of robots delivering an uninspired, cookie-cutter website to every client. Our sites will be with fresh ideas ready-made just for your project!
WE ARE FUN!
By working with a group of enthusiastic, creative and fun-loving nerds you'll be able to save yourself time as well as money all while enjoying life and keeping your sanity!
I would highly suggest this company for your website. My website is wonderful and Gregg is the best! He is there to help you on any leave of website problems. I have been with him almost 2 years and he rocks! Our website was difficult and different than most average sites and he knocked it out of the world! Don't pass him up his work is amazing .
Aftershock Preparedness
Gregg and his team did an outstanding job on our Mother's Day luau event on 05/7/22! We had only given them 1-1/2 months to promote our first annual luau. Not only did we SELL OUT before our event day, but we still had a lot of people inquiring the day of the event. Our luau was a big success because of their hard work. They did all our social media marketing, YouTube video promos, design work for our luau program and recording of our entire show. They are fun and easy to work with and they truly do go above and beyond expectations! They were fantastic! I highly recommend Blumoo Creative, they are truly a great group to work with and extremely knowledgeable!
Namaka Hula
Gregg Moore is amazing! He is very knowledgable and offered some great ideas to enhance my website to drive traffic as well as view my marketing plan so he understood fully my current approach. Such a very personable person too! Felt very comfortable talking, sharing and brainstorming ideas. Highly recommend Blumoo Creative!
Coldwell Banker
Mahalo nui to Gregg and the ream at BluMoo creative design for Hookipa Hawaiian music website. Awesome job and top notch work. So user friendly and captures all the social media market. There are no words that can express our gratitude of your service and work.
Ho'Okipa Music
Gregg and I have worked on 3 different websites together over the past 12 years. He is typically my first and last call when it comes to any web marketing and this time was no different. Super genuine and just a great guy to know aside from how great he is at marketing. Great guy to have on your side. Thanks for all your effort and hard work, sir! I very much appreciate you!
Allied First Bank
We are very satisfied with Blumoo Creative team as they'd met our expectations, were very receptive to feedbacks and coordinated well. Our website looks more professional thanks to everyone at Blumoo Creative. All recommendations!
Rocket Leads
Fast Response, Very Knowledgeable Highly recommend!
Sleeping Giant
We needed help with some projects and got recommendations to contact Blumoo Creative as a digital marketing agency. Their team is really creative, fast, and professional. We are very happy with the deliverables.
WCI
We needed a complete refresh of our company website to reflect the rapid growth and expansion of the firm's offerings. The new website is definitely performing much better and is awesome to look at! This team is super knowledgeable and the quality of work is very good.
Atlantic Reclaimed Lumber
We had an amazing experience with Blumoo Creative and their team. They helped us increase traffic by over 200% which resulted in more qualified leads and customers coming to our site! We were so impressed by how professional they are, always on time for meetings-just what you want from professionals like them!!
Star Fitness
We are pleased to report that our company has been able to make a name for itself with the help of Blumoo Creative. They've helped us keep up on all social media and streamlined messaging so we can better compete against other businesses in this market!
Simplify Realty
Let's Get Started!
We're passionate about building the ideal custom approach for your brand that your customers will remember. From SEO-driven web design to expertly crafted copy and social media campaigns to awesome websites, it's our mission to take your Folsom, CA business to the next level.