Before we begin, there is something you must understand.
SEO IS EASY... IF YOU'RE SMART!
I know this makes me sound arrogant, but you really do need a little brain mojo upstairs to deal with everything that SEO requires.
SEO will make you lose your sleep, it will make you pull your hair out, and it will make you yell at your dog! (Please, do not yell at your dog!)
ON THE OTHER HAND, THIS WILL NOT BE EASY!
"WAIT A MINUTE, GREGG... YOU JUST SAID SEO WAS GOING TO BE EASY!"
What I am trying to say is that SEO is easy to do but it will take hard work, a lot of time, and a lot of dedication from YOU!
It will require you to believe 100% in your product or service, and it will require you to back that belief with a measurable financial investment to market it to the world.
If you're looking to increase traffic to your website, SEO is a great place to start.
SEO stands for search engine optimization and it's a process of optimizing your website so that it appears higher in the search engine rankings.
It can be a complicated process, so before you start your SEO campaign, there are a few things you should do first.
Doing these things will ensure that your SEO campaign gets off to the best start possible and you get the most out of your efforts.
Here are 7 things you should do before starting your SEO campaign.
1.) Understand the basics of SEO
The first thing you should do when getting started with SEO is to understand the basics of SEO - what it is, how it works, and why it's important.
The better you understand SEO, the better your chances of success will be.
So, start by familiarizing yourself with the basics - the different stages of SEO, the importance of keywords, etc.
2.) Run a Website Audit
Assess Site Health
Assess Technical SEO
Assess Website Security
Assess Off-Site Presence: Backlinks, Reviews, & Social Media Presence
"Gregg, that's a lot of ASSESS! I need help!"
No worries, Blumoo Creative offers full site audits at no charge. Besides really understanding the basics of SEO, a website audit is the most single important step you MUST DO!
3.) Evaluate your site's visibility
The next thing you should do is evaluate your current website.
Look closely at what it's currently doing:
Is it getting traffic?
What kind of traffic is it getting?
What kind of keywords is it ranking for?
What content is it using?
By doing this, you can get a clear picture of where your website stands right now.
You can do this in two ways - internally and externally.
Internally, you can look at your website's analytics, its technical aspects, and its content.
Externally, you can see how your website is doing in the search engine results pages (SERPs) and which keywords it ranks for.
This way, you can get an idea of what changes need to be made to your website in order for it to perform better in the SERPs.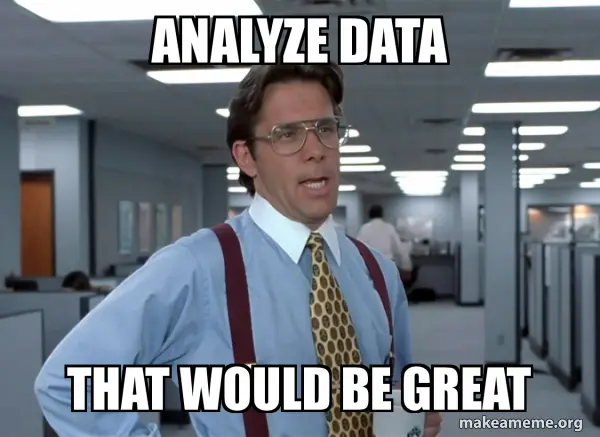 4.) Analyze your competition
Next, you should analyze your competition.
What are your competitors doing?
What kind of content are they producing?
What keywords are they targeting?
How are they optimizing their websites?
What are their strengths and weaknesses?
By analyzing your competition, you can get a better idea of how to improve your website.
You can also take note of which keywords your competitors are ranking for.
However, you'll want to make sure you do this in a 100% ethical way.
You don't want to hack into your competition's website or use sneaky and underhanded methods.
Instead, you want to use keyword reseach tools like SEMrush or ahrefs to get a clear picture of what your competition is up to.
5.) Research keywords
After you've evaluated your website and your competition, you should research keywords.
The first thing you want to do is take note of the keywords your website is currently ranking for.
Then, you want to look at the keywords your competition is targeting.
Next, you want to see if there are any keywords that aren't being targeted by anyone.
These keywords will be great to go after as they have a decent amount of search volume and don't have any competition.
Finally, you want to take note of the difficulty level of these keywords.
If a keyword is too difficult, there's no point in targeting it as it will take too much effort for too little reward.
Once you've done all this, you should have a good idea of which keywords to go after.
6.) Set goals and objectives
Before you start your SEO campaign in earnest, it's important that you set goals and objectives.
What are you trying to accomplish with your SEO campaign?
What do you want your website to achieve?
What do you want your site to do?
You need to have these questions answered before you begin your campaign.
Once you have goals and objectives, you can start working towards them.
This will make it easier to measure your success and know when you're finished.
7.) Create content to target keywords
Finally, you should create content to target keywords.
This can be blog posts, articles, e-books, guides, etc. What you create doesn't matter so much, as long as it targets keywords.
The idea here is to create content that targets keywords your audience is searching for, then use SEO to drive traffic to your site.
Use your keywords in your title, your meta description, your subheadings, your image captions, and your body text.
Then, make sure you optimize your images, create a custom sitemap, and set up your RSS feeds and direct links to make it as easy as possible for Google to index your content.
Eventually, this will drive more traffic to your website, which should result in more sales and overall success.