Careers in the Digital Marketing Industry
MOO-VE ON OVER
There's no doubt about it. We have an amazing team.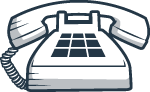 Have a question, Not sure where to start?
Get a One-on-One Consultation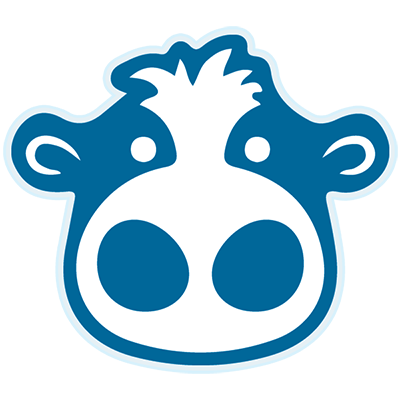 Our Culture
Cool, Caring, Confident
Agency life isn't always glamorous. It is fast-paced, arduous and driven by deadlines. So in other words—we don't just eat cake here!
Still with us? If so, you're the kind of person we want on our team. So, take a look around, read our culture code, fill out the form below & send us your résumé. We are always looking for hard-working talented people who want to work here!
Blumoo Creative digital sales team is growing again! We are looking for a motivated, out of the box digital strategist with 1+ years of digital sales experience to partner with our team.
This job requires the ability to develop new business, grow existing digital revenue while developing and retaining strong client relationships. Blumoo Creative's solution-based approach and a robust menu of digital products and services require that this Digital Sales Executive possess a deep understanding of the entire digital advertising landscape. The ideal candidate should be well-versed in web site sales, display advertising, email marketing, social and content marketing, SEM, SEO as well as analytical, organized, solution-minded and customer-centric.
WHY CHOOSE BLUMOO CREATIVE?
We're not your average boring web design company. We specialize in cutting-edge, innovative solutions that will exceed any expectations you may have for a website or online presence and make us stand out from other companies who just do "simple" work with little substance behind their output!
INNOVATIVE
The web is our pasture. MOO! We design websites with creativity and innovation at the forefront of everything we do... from 2010 to infinity and beyond!
EXPERIENCE
We're not a team of robots delivering an uninspired, cookie-cutter website to every client. Our sites will be with fresh ideas ready-made just for your project!
WE ARE FUN!
By working with a group of enthusiastic, creative and fun-loving nerds you'll be able to save yourself time as well as money all while enjoying life and keeping your sanity!
10 REASONS WHY SEO DOESN'T WORK
There are many reasons why SEO doesn't work, but it's not your fault. Here is a list of 10 common ones that you can try to fix!
WE OFFER SO MUCH... AND MORE!
If you want to be ahead of the competition, then give us a call. We offer so much more than just a good looking website or a nice logo; we are committed for the long haul in order bring your company success!
DESIGN
Logo
Branding
Website Design
Graphic Design
UX Design
TECHNOLOGY
Website Development
CMS Integration
App Development
API Development
E-commerce Development
MARKETING
Search Engine Optimization
Social Media Marketing
Copywriting
Blogging Services
Email Marketing
"YOU'RE ONLY LIMITED WHEN THERE'S NO
PRESSURE PUT UPON YOURSELF"
You won't find a more loyal or committed team than ours. We are always here for our clients, no matter what the task may be! We have all sorts of services that can help your business reach new heights in today's competitive market - and if there is anything else you need then let us know because we want to do everything possible just make sure YOU succeed. It's our goal to be reliable partners in today's market!
Let's Get Started!
We're passionate about building the ideal custom approach for your brand that your customers will remember. From SEO-driven web design to expertly crafted copy and social media campaigns to awesome websites, it's our mission to take your business to the next level.