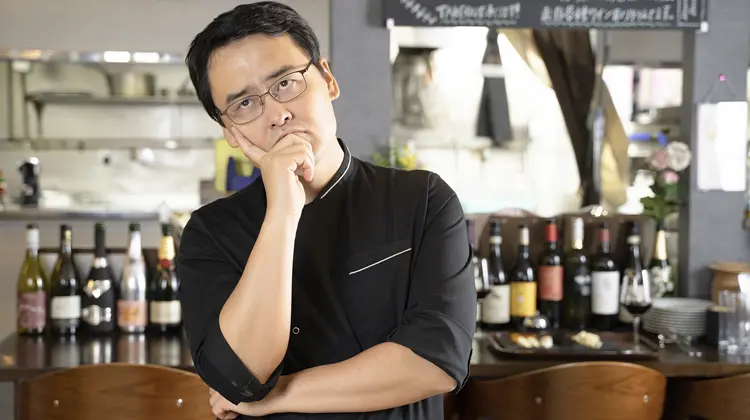 In an increasingly competitive market, it's important for restaurants to find any little advantage they can get.
If you're currently struggling to attract new customers, your restaurant website probably isn't helping you much.
It might not have enough information about your services or its design might be unappealing or unclear.
That's why you need simple SEO tips that will help you improve your website and ultimately drive more customers your way.
With the right strategies, you can optimize your site so that search engines recognize it as the authority when it comes to your restaurant and its menu items.
The following are some great ways to increase visibility on search engines like Google and Bing while keeping users happy with a clean user experience.
Make your website SEO friendly from the start
Before you even think about ranking on search engines, you need to start with a website that's SEO friendly.
The best way to do this is by starting with a fresh, clean site and designing it with SEO in mind.
Starting off with a fresh site will allow you to prioritize SEO without having to worry about content that might not be SEO-friendly.
You'll also want to make sure you're using the right type of language so that search engines can easily find your content.
Make sure to include your primary keywords throughout your content, but don't overdo it.
Before you publish your content, you'll also want to make sure there aren't any broken links on your site.
Having broken links tells search engines that your site may not be authoritative.
Write unique, compelling content
If you want your restaurant website to rank on search engines, you'll need to make sure the content is unique and informative.
You don't just want to list your services and the hours you're open; you need to catch readers' attention and make them want to keep reading.
That's why it's important to focus on the benefits of dining at your restaurant instead of just the features.
You can also write content that's more timely and seasonal.
Don't just write about your daily specials; write about how your menu items can help people start healthy New Year's resolutions.
You can also write content around seasonal events or holidays so you can bring in some extra foot traffic.
Use high-resolution product photography
Shoppers like to be able to see what they're buying, especially when it comes to food.
If you don't have any high- resolution product photography on your website, you're missing out on valuable SEO points.
Search engines like Google rank websites based on how useful they are to their users.
If a user is looking for a restaurant that serves pizza in their area, Google is going to show them results according to how relevant they are to that person's search.
Google also takes into account how many other people have visited similar websites.
If people keep going back to a website, there must be something about it that's useful.
Having high-resolution product photography on your site is like having hundreds of customers click the "Visit this Website" button every day.
Don't forget mobile users
While it's important to optimize your website for desktop computers, you also need to make sure your site works for mobile users.
According to Google, 50% of internet users are now accessing the web from mobile devices, so you can't afford to overlook them.
Mobile users have different expectations from their online experience than desktop users do, so you need to make some adjustments.
You should make sure your content is easy to read on smaller screens and that your layout is oriented towards a vertical view.
You don't have to re-design your entire site, but you do need to make some small changes to make sure your website caters to mobile users.
Add a call to action button
One way to increase the click-through rate of your site is to add a call to action button.
This button should be highly visible and act as an invitation for readers to click and learn more about your restaurant.
You can use this button to direct visitors to your home page or to specific pages that focus on your menu items.
For example, if you're a pizza restaurant, you can direct customers to pages that focus on different types of pizza and toppings.
You can also use this button to promote special events like happy hours or new menu items.
Add page headers with navigation cues
Another simple SEO tip you can use to improve your restaurant website is to add page headers with navigation cues.
These headers should include a short description of the page's content and a link back to the home page.
They can also be used to highlight special events and promotions.
These navigation cues will help visitors navigate your site and keep them engaged with your content.
They're especially useful for visitors who have found your site through a search engine and might not be familiar with your site.
Add footer links and contact information
Finally, another easy SEO tip is to add footer links and contact information.
You should include links to your social media accounts and a page with information on your hours and other contact info.
If you're able to include your address as well, that's even better.
These links will help customers find you and are also helpful for search engines.
Commit to continuous improvement
Finally, don't just implement these simple SEO tips and then forget about them.
Make sure to stay up-to-date with changes in search engine algorithms and best practices related to SEO.
You can do this by reading blogs and articles related to SEO and digital marketing and by collaborating with a marketing professional.
You don't want to be caught off guard by any changes in the industry and miss out on opportunities to grow your restaurant's online presence.
These tips are just the beginning of what you can do to optimize your restaurant website for search engines.
Once your site starts getting more traffic, you can start thinking about ways to monetize that traffic through online advertising.
You can also start looking for new ways to bring customers through the door with online ordering and payment options.