Real Estate Website Design Agency
You're a real estate agent, and you want to make more money. Right?
Put down the mouse and give us a call!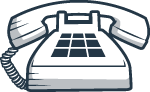 Growing a business is hard. We make it a whole lot easier, more predictable, less stressful, and more fun.
Get a One-on-One Consultation
Strategic Branding and Design Agency
for MLS Real Estate
Make your brand easy to find and hard to forget.
What We Can Do!
When you work with us, we make sure that your listings are getting the traffic they deserve and our marketing campaign is doing its job to connect you with more potential buyers. We've got all of this covered so don't sweat it out!
IDX/RETS Integration
Display & Promote MLS Listings
Our FetchIDX platform provides a tremendous amount of flexibility for agents and brokers. We can implement your IDX listings into any theme to start display your properties and start promoting your service which in turn generates leads.
Website Design
Stand our from your competition!
You can't afford to ignore the importance of a great looking website for your real estate agency. Did you know 90% of all buyers will go straight online before contacting an agent? So you need one that looks professional and captures leads easily! We specialize in designing websites with these 3 core elements: beauty & functionality... and we make sure it's easy as pie!
Search Optimization
SEO + SEM = ONE-TWO PUNCH!
Want to rank higher on Google with our specialized SEP services for Real Estate? We can enhance your online presence, domain authority and get you the more leads & sales with:
Backlinks from Real-Traffic Websites
Impeccable On-Page Techniques
Technical SEO Done to Perfection
Authoritative Content
Media Campaigns
Reach your audience through social!
Your campaign strategy will be custom-tailored to fit your specific goals. This includes things like how far away people are from you, what type of business it is that you're in the market for etcetera - all based on our meetings with each individual client!
Real Estate Marketing Services
Websites
IDX/RETS Integration
Social Media Campaings
Email Capture and Marketing
Search Marketing (SEO and SEM)
Is your real estate agency losing business?
If you don't have a professional website, your business is 87% less likely to succeed.
Let's Get Started!
We're passionate about building the ideal custom approach for your brand that your customers will remember. From SEO-driven web design to expertly crafted copy and social media campaigns to awesome websites, it's our mission to take your business to the next level.