SEARCH ENGINE OPTIMIZATION
EAT. SLEEP. RANK. REPEAT.
Grazing SEO pastures since 2010!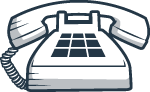 Growing a business is hard. We make it a whole lot easier, more predictable, less stressful, and more fun.
Get a One-on-One Consultation
SACRAMENTO SEO SERVICES THAT FOCUS ONResults, Not Rankings
For a whopping 15 years and counting, businesses from the east coast to the west coast and all around the good ol' USA have put their faith in Blumoo Creative to work some search engine optimization magic. We've been on a wild ride filled with endless googling, delightful trial and error, and a bit of training (don't worry, our cows are potty trained too). And guess what? We've become the masters of this SEO circus, pulling off tricks that make your rankings jump through hoops! That's why we've got one of the industry's most loyal clienteles – they just can't resist our MOO-VELOUS charm!
You see, in the wild jungle of the internet, modern SEO isn't about cramming your website with more keywords than a spelling bee champion on a caffeine high, or hoarding backlinks like a digital dragon guarding its treasure. Nope, it's not about being the numero uno for a single phrase either.
SEO is about having content so awesome that even Google gives it a virtual high-five and users can't help but click, read, and do a little victory dance of action on your site. So, think of us as your SEO superheroes, here to rescue your website from the dark depths of obscurity and turn it into a digital paradise people and search engines can't get enough of!
DIGITAL MARKETING SEO CONTENTThe Blumoo 6 Step Process
1. DISCOVER
Explore
Hey there, let's dive in! We're your SEO squad, and we're all ears. First up, we'll chat with your key team players and give your site a once-over. Then we pinpoint your key goals and figure out how folks will become fans on your site. Keyword treasure hunt included – we're in it to know your business inside out.
2. ANALYSE
Dig Deep
Time for some detective work! We're talking sizing up the competition, scanning your site inside out, and peeking at the numbers. We'll gather all your data to unveil what's shaping your digital presence. Traffic trends, sneaky glitches, and rivals' tricks - these insights lay the groundwork for our A-game in SEO.
3. STRATEGIZE
PLAN SMART
Time to strategize! We've pinpointed the golden opportunities and our SEO experts will craft a sleek 90-day plan - we call it SOMP (Strategic Optimization & Marketing Plan)! Anticipate clear goals, effective channels, and precise timeframes. In the first month, we're focused on hitting the high notes for top-notch SEO results.
4. EXECUTE
Roll Up Sleeves
Action stations! It's execution o'clock. We fine-tune pages and blogs with A-list keywords, polish your site's vibes, and take charge of listings. We're all about multi-tasking – from social media mojo to cozying up with key websites – it's a symphony of SEO greatness.
5. MEASURE
Keep Score
From day one, we're glued to your growth. We track and dive into the nitty-gritty – clicks, ranks, all the jazz. We've got an eye on your traffic, bounces, and how your site flirts with search engines. All for a smarter, sharper SEO game.
6. ADJUST
Fine-Tuning Dance
Flexibility rules! The web's a moving target, but we're on it. Algorithm shifts and trends don't faze us. We're the pros making sure you're ahead of the curve. Expect tweaks and transparency – it's our secret sauce. Your SEO journey's in good hands.
60,000+ Searches Happen Each Second
In 2023, SEO is not about ranking for popular terms; it's about being found when it matters most. Our skilled SEO experts carefully research the right keywords for your business, ensuring you are gaining qualified traffic that converts to your bottom line.
of online experiences begin with a search engine
of people never scroll past the first page of results
of users research a product before making a purchase
Because Even Keywords Deserve a Spotlight!
At Blumoo Creative, we've taken the mundane task of search engine optimization and turned it into a full-blown extravaganza. You might think SEO is all about stuffing keywords like Thanksgiving turkeys, but we're here to tell you that it's an art, a dance, a delicate balance between what you want to say and what search engines want to hear.
Picture this: Your website as the star of a dazzling show, and we're the choreographers, meticulously arranging the steps so that your keywords perform a breathtaking ballet. We've got the backstage pass to Google's secret garden, and we're not afraid to use it. From meta tags that wink at search engines to URLs that strut their stuff, our SEO services are like a high-fashion makeover for your website.
Why Settle for Ordinary When You Can Have Extraordinary?
Sure, there are plenty of SEO services out there, but we're the unicorn in the herd. Why blend in when you were born to stand out, right? Our team of SEO wizards knows how to juggle the ever-changing algorithms and keep your website on the tip of everyone's digital tongue.
Think of us as the cool cats who know all the secret passages in the digital jungle. We're not just about stuffing keywords; we're about weaving them seamlessly into the fabric of your content. It's like a secret language that only search engines understand, and we're the fluent translators.
WE'VE PERFECTED THE ART OFSearch Engine Optimization
Since 2010, we have successfully worked with clients In Sacramento and across the nation by creating interest and excitement around their products or services and telling their stories with an exciting tone of voice. Our geeky team is eager to map out an exciting journey that will bring the results you want and expect.
Just so you know, modern SEO isn't about stuffing keywords like a Thanksgiving turkey or trying to win a backlink Olympics (sorry, squirrels). No need to break a sweat aiming for that gold medal in "Being Ranked #1 for 'World's Longest Pancake Flip.'"
Instead, it's all about making your website the hotspot of the internet party – the one that people can't help but RSVP to. Think of it like impressing both your stylish grandma and that fancy Google algorithm with content that's a total page-turner. So, if you're ready to make your website the talk of the town, we're your virtual party planners. Let's create a digital bash that even Google RSVPs to! 🎉
10 REASONS WHY SEO DOESN'T WORK
There are many reasons why SEO doesn't work, but it's not your fault. Here is a list of 10 common ones that you can try to fix!
SEO
Jumpstart
A flexible, low-risk solution for SEO growth - perfect for small businesses & start-ups
$400
one-time fee
---
Website Audit
Keyword Research
Install Google Analytics
Create XML Sitemap
Add ALT Tags
Meta Title and Descriptions
Add Location to Google Maps
Business Profile Submission
301 Re-Directs
Rename Page URL's
Social Share Buttons
Price is based on a 5 page website. Additional pages are $100 each.
SEO
Standard
Modern, cutting edge optimization strategies – all executed for a reasonable price
starting at
$1200

/mo
when billed annually
---
Website Audit
Google Search Console
Google Analytics
Keyword Research & Analysis
Competitor Analysis
Business Profile Submission
Local SEO Resources
Search Engine Submission
XML Sitemaps
Content Optimization
Monthly Reporting
15 Targeted Keywords
4 Blogs/Month
10 Pages Optimized
SEO
Premium
For companies ready for an advanced, wide-reaching & dominate approach to SEO
starting at
$2000

/mo
when billed annually
---
Website Audit
Google Search Console
Google Analytics
Keyword Research & Analysis
Competitor Analysis
Business Profile Submission
Local SEO Resources
Search Engine Submission
XML Sitemaps
Content Optimization
Monthly Reporting
35 Targeted Keywords
6 Blogs/Month
15 Pages Optimized
SEO
Custom
When only the best will do - We offer full-service seo packages to achieve your goals
starting at
$4000

/mo
when billed annually
---
Website Audit
Google Search Console
Google Analytics
Keyword Research & Analysis
Competitor Analysis
Business Profile Submission
Local SEO Resources
Search Engine Submission
XML Sitemaps
Content Optimization
Monthly Reporting
60 Targeted Keywords
8 Blogs/Month
20 Pages Optimized
FREQUENTLY ASKED QUESTIONS
Yes it does! Google remains the dominate search engine in most countries, but there are several other engines that account for a good portion of organic traffic across the internet. Some popular ones include: Bing, Yahoo, Baidu, Yandex & DuckDuckGo.
Whether you're running a business or simply need more customers for your product, the right SEO strategy is essential. An expert from Blumoo Creative will be able to create an effective plan that matches what is needed for both today and tomorrow!
Technical SEO is all about making your website perform better in organic search results while also assisting with user experience. This often involves things like optimizing page speed, crawling ability and indexing issues to give you that top notch Google ranking for your business!
You bet! Our SEO company is powered by a dedicated and enthusiastic staff of optimization enthusiasts. We've got your back when it comes to digital marketing research, whether you need help finding the best keywords for attracting new customers or want some tips on how improve site performance ranking in Google's SERPS (search engine result pages).
Ecommerce SEO sounds fancy, but it's really just about optimizing your site and products to increase visibility of the online shop in search engine results pages. By focusing on relevant keywords that you know are being searched by potential customers every day--in other words: what they're looking for-we can drive traffic AND convert at higher rates than ever before!
Aside from a full suite of search engine marketing solutions, we offer web design & development, e-commerce solutions, social media marketing, logo & branding services and more to help you grow your business. As an agency that's been able expand its expertise in the digital space over time with more than just SEO knowledge under our belts - it'll be hard not being able do anything!
We audit the heck outta you! We offer multiple levels of SEO audits! Our SEO experts can provide audits that will give you the insights needed to take your site from good, all the way up into great.
We know that many businesses are just looking to rank well on the first page of Google, but our team has nearly 15 years experience in search engine optimization. We focus more heavily towards SEO and building your business's online presence so you can succeed with better visibility than simply chasing #1's!
Just like working out at the gym, the best way to keep your site in shape and maintain a great physique is through SEO. Yes, you can stop "working out", and you will be ok for but you will lose your form.
No. Our team does not believe in long-term contracts. If a SEO company needs to sign you on for the next year, they aren't confident about their ability deliver quality work that will keep you happy with monthly results! However, depending on the situation, we will recommend a specific range of time to help accomplish your goals.
You'll receive a ranking report at the end of every month detailing your sites progress in Google SERP results. This provides you with certainty during those early months, as though it's not showing much difference yet--you are indeed growing forward each week!
SEO IS NOT DEAD! Actually, it has evolved into something totally new! As a result of this change and advancements in the industry over time that have happened as well, outdated tactics can now actively harm your rankings on Google if used today - which is why you need our help! We are happy to work towards achieving any goals set before us with organic traffic growth so give us a call or send an email today!
Let's Get Started!
We're passionate about building the ideal custom approach for your brand that your customers will remember. From SEO-driven web design to expertly crafted copy and social media campaigns to awesome websites, it's our mission to take your business to the next level.