High Performance Websites that will have customers 'itching to buy' like a dog with fleas!
We'll transform your website into a marketing powerhouse that runs on autopilot by capturing leads and driving sales with maximum efficiency.
GEORGETOWN WEB DESIGN & DEVELOPMENT
We're Blumoo Creative, and we build websites that are as unique as the people who use them. Our team of designers and developers works closely with our clients to create sites that reflect their personalities and business goals. We believe in creating beautiful, functional designs that help drive conversions and sales. And we do it all while having fun!
Georgetown Website Design Portfolio
The first time you stumbled upon some of our work probably wasn't intentional, but there's no denying that we've left a lasting impression. Below is a few examples from the hundreds of projects in our portfolio! We hope it will allow enough information for those who haven't met us yet to understand why things are done the way they are here at Blumoo Creative.
Get a "Mobile responsive" website that is designed to primarily convert visitors into customers.
We create high-performing websites through the expertise of direct-response marketers and digital growth specialists, as opposed to solely relying on web designers who prioritize aesthetics. Our team is highly attentive to data and user experience, with a key emphasis on effectively transforming website visitors into customers.
Our Websites will be a good fit for you if you want to:
Increase your online leads by 100% (half the cost): Allowing you to acquire twice the number of customers for the same cost.
Experience an increase in conversions (enough to offset the cost of your website): Our goal is to deliver a minimum uplift of 30% to your current website's conversion rate.
Complete "Done-For-You" Service: We'll handle everything from creating effective direct response sales copy to building a custom and responsive website. This allows you to focus on the bigger picture of your business
And much much more…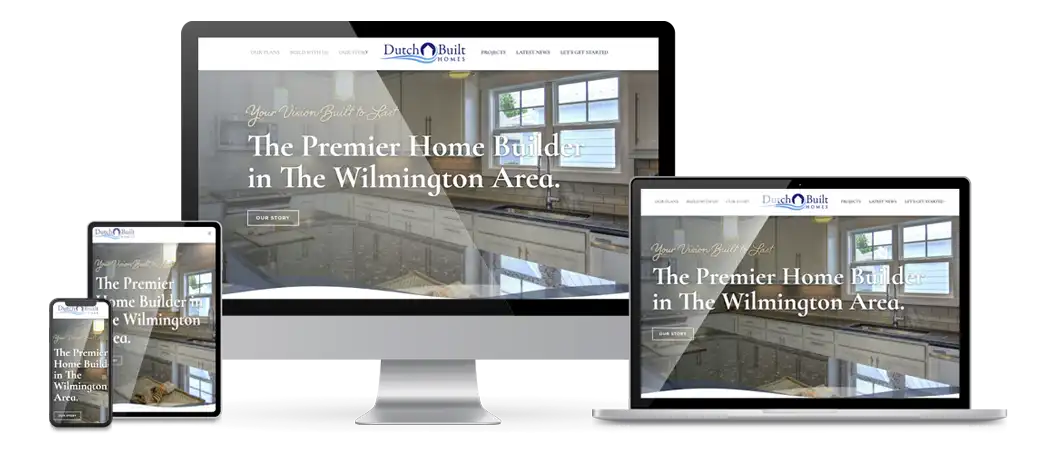 The Itsy Bitsy Powerful Response-Boosting Secret That No Georgetown Web Designer will Ever tell you
In today's digital world, your website has become the main resource, an online "hub" for your company. When done right, it enhances the performance of all your marketing channels. Therefore, it makes no sense to entrust its creation solely to a designer. Instead, it should be meticulously crafted by direct-response marketers and digital growth experts who possess the knowledge and expertise to optimize your website and generate significant financial gains for your business.
Put simply, when your website successfully converts a higher number of paying customers into paying ones compared to your competitors' sites, you gain the advantage of allocating a greater budget towards marketing efforts and attracting traffic.
This allows you to gain more attention, more traffic and acquire customers cheaper and faster than your competitors, ultimately helping you to steal market share while your competition panic.
This allows you to gain more attention, drive increased traffic, and acquire customers at a more affordable and rapid pace compared to your competitors. As a result, you have the delightful opportunity to snatch away market share while your competition frets and panics.
If you want a website that gives you the ability to:
Outspend the competition 2 to 1 (whilst making twice as much profit)
Buy more traffic than anyone in your market (profitably)
Grow market share, while your competitors panic
Be Position #1 on Google AdWords for your most expensive keywords and still turn a healthy profit
Then you should speak with one of our digital-growth experts today.
YOUR WEBSITE IS THE
"ONLINE HUB"
FOR YOUR BUSINESS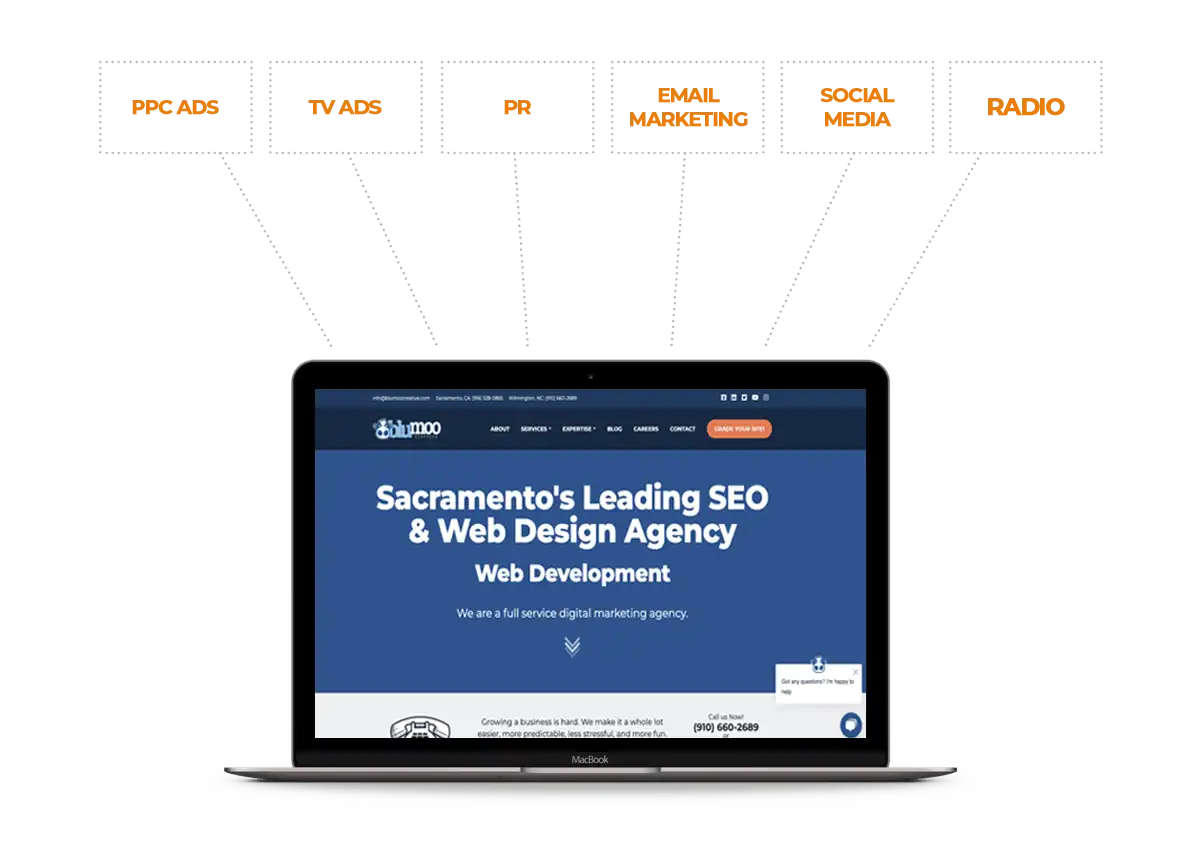 How would you feel about your inbox getting swarmed by a horde of "begging to buy" leads?
It's like having a mob of eager shoppers storming your virtual store, waving their credit cards in excitement!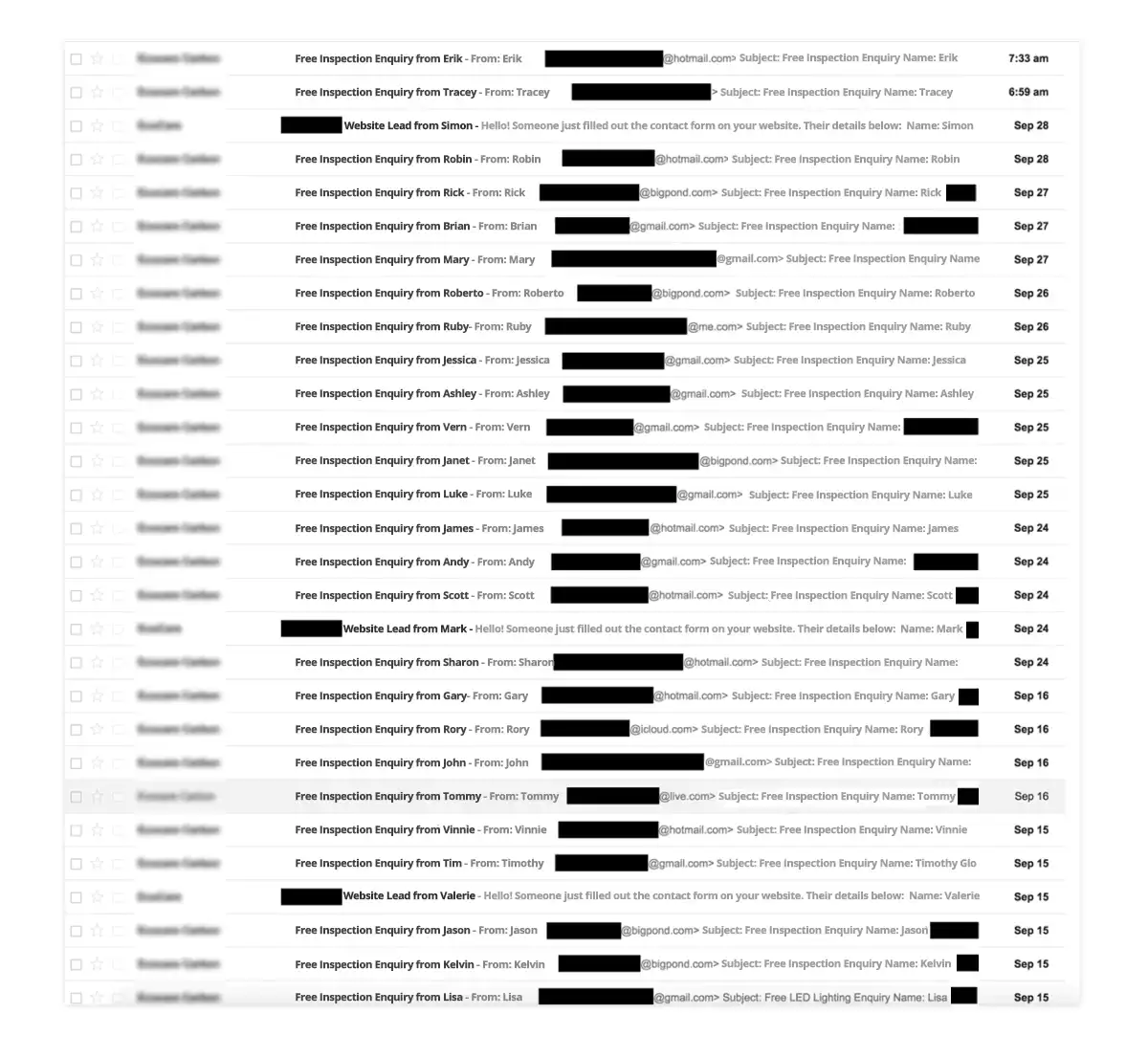 I would highly suggest this company for your website. My website is wonderful and Gregg is the best! He is there to help you on any leave of website problems. I have been with him almost 2 years and he rocks! Our website was difficult and different than most average sites and he knocked it out of the world! Don't pass him up his work is amazing .
Aftershock Preparedness
Gregg and his team did an outstanding job on our Mother's Day luau event on 05/7/22! We had only given them 1-1/2 months to promote our first annual luau. Not only did we SELL OUT before our event day, but we still had a lot of people inquiring the day of the event. Our luau was a big success because of their hard work. They did all our social media marketing, YouTube video promos, design work for our luau program and recording of our entire show. They are fun and easy to work with and they truly do go above and beyond expectations! They were fantastic! I highly recommend Blumoo Creative, they are truly a great group to work with and extremely knowledgeable!
Namaka Hula
Gregg Moore is amazing! He is very knowledgable and offered some great ideas to enhance my website to drive traffic as well as view my marketing plan so he understood fully my current approach. Such a very personable person too! Felt very comfortable talking, sharing and brainstorming ideas. Highly recommend Blumoo Creative!
Coldwell Banker
Mahalo nui to Gregg and the ream at BluMoo creative design for Hookipa Hawaiian music website. Awesome job and top notch work. So user friendly and captures all the social media market. There are no words that can express our gratitude of your service and work.
Ho'Okipa Music
Gregg and I have worked on 3 different websites together over the past 12 years. He is typically my first and last call when it comes to any web marketing and this time was no different. Super genuine and just a great guy to know aside from how great he is at marketing. Great guy to have on your side. Thanks for all your effort and hard work, sir! I very much appreciate you!
Allied First Bank
We are very satisfied with Blumoo Creative team as they'd met our expectations, were very receptive to feedbacks and coordinated well. Our website looks more professional thanks to everyone at Blumoo Creative. All recommendations!
Rocket Leads
Fast Response, Very Knowledgeable Highly recommend!
Sleeping Giant
We needed help with some projects and got recommendations to contact Blumoo Creative as a digital marketing agency. Their team is really creative, fast, and professional. We are very happy with the deliverables.
WCI
We needed a complete refresh of our company website to reflect the rapid growth and expansion of the firm's offerings. The new website is definitely performing much better and is awesome to look at! This team is super knowledgeable and the quality of work is very good.
Atlantic Reclaimed Lumber
We had an amazing experience with Blumoo Creative and their team. They helped us increase traffic by over 200% which resulted in more qualified leads and customers coming to our site! We were so impressed by how professional they are, always on time for meetings-just what you want from professionals like them!!
Star Fitness
We are pleased to report that our company has been able to make a name for itself with the help of Blumoo Creative. They've helped us keep up on all social media and streamlined messaging so we can better compete against other businesses in this market!
Simplify Realty
SOME WEBSITES WE'VE HAND-CRAFTED THAT CONVERT LIKE CRAZY
"SOME MORE" OF THE CLIENTS WE HAVE WORKED WITH
It doesn't matter what type of business you're in, we have the perfect website for your needs. Check out this web design portfolio where we have examples from different industries and completed by our talented team of geeks & nerds!
GEORGETOWN WEB DESIGN & DEVELOPMENT
We're Blumoo Creative, and we build websites that are as unique as the people who use them. Our team of designers and developers works closely with our clients to create sites that reflect their personalities and business goals. We believe in creating beautiful, functional designs that help drive conversions and sales. And we do it all while having fun!
Websites are the foundation of a successful business. With our years-long experience in web design and SEO, we can build you an effective website that will help your company grow with minimal cost or risk to yourself! We've helped startups just getting off their feet as well established brands alike by providing professional service while keeping customer satisfaction at its height—helping them take advantage of opportunities before competitors do so they don't miss out on potential revenue streams because someone else beat them.
You can trust us to take your vision from concept to completion – no matter how big or small your project is. Whether you need a simple brochure site or an ecommerce storefront, we have the skillset necessary to bring your ideas into reality. Our goal is always 100% satisfaction on every project – so if something isn't right, let us know! We want you to be happy with our work because when you love what we do, then we love what we do too!
REQUEST A WEB DESIGN CONSULTATION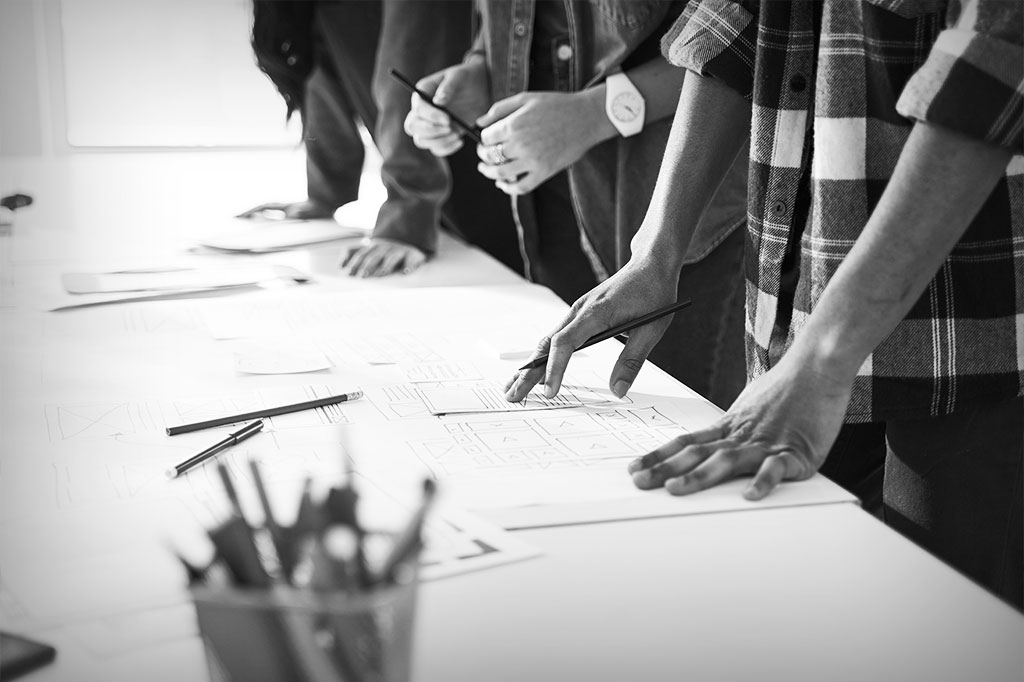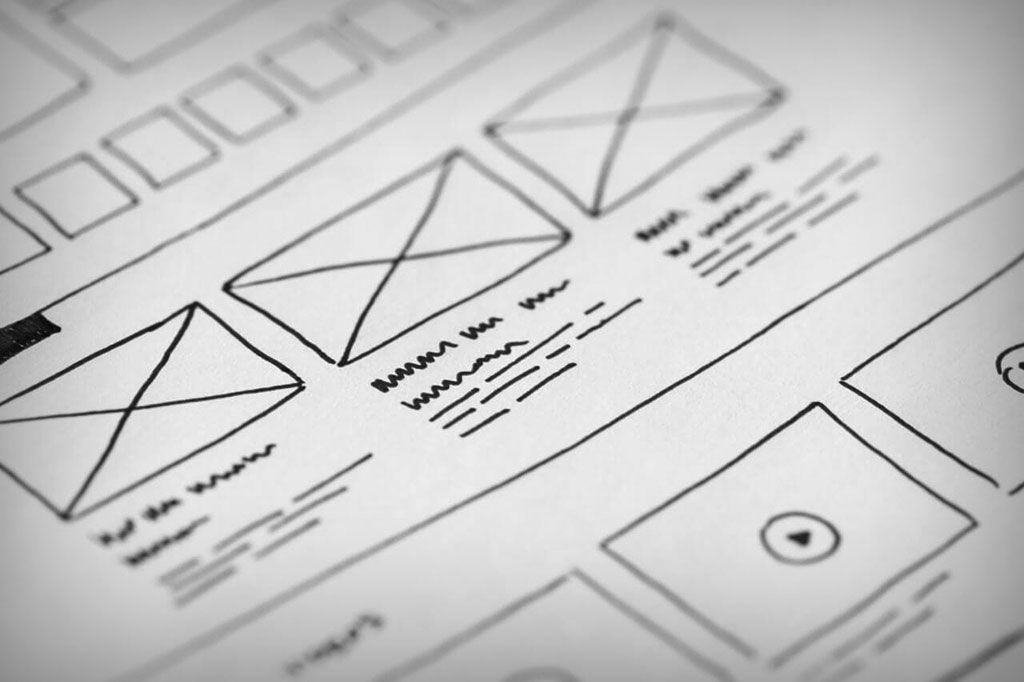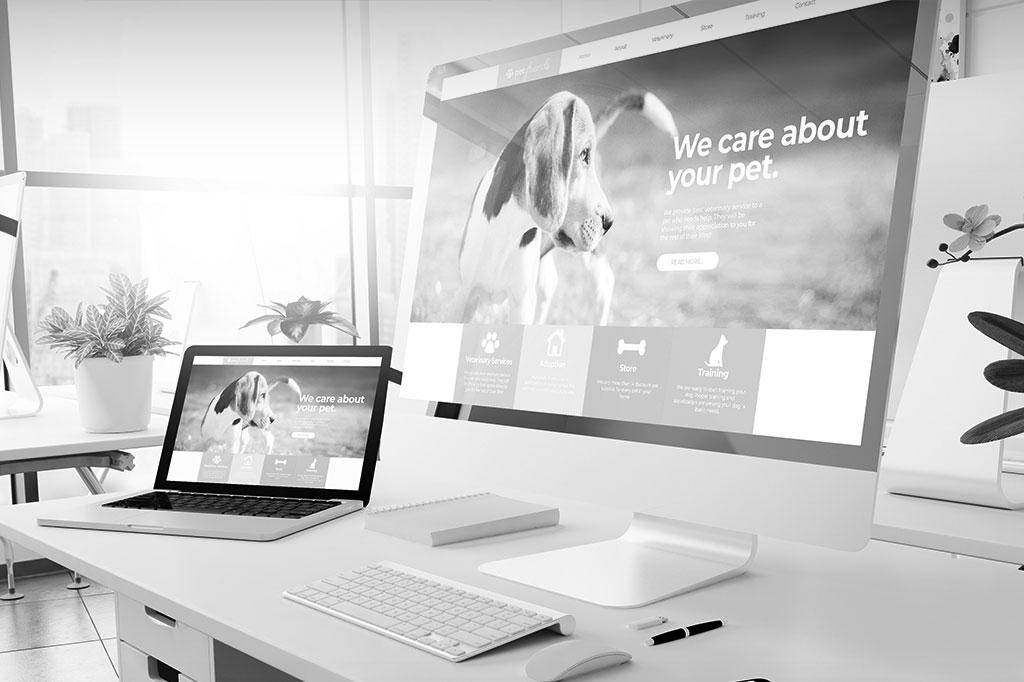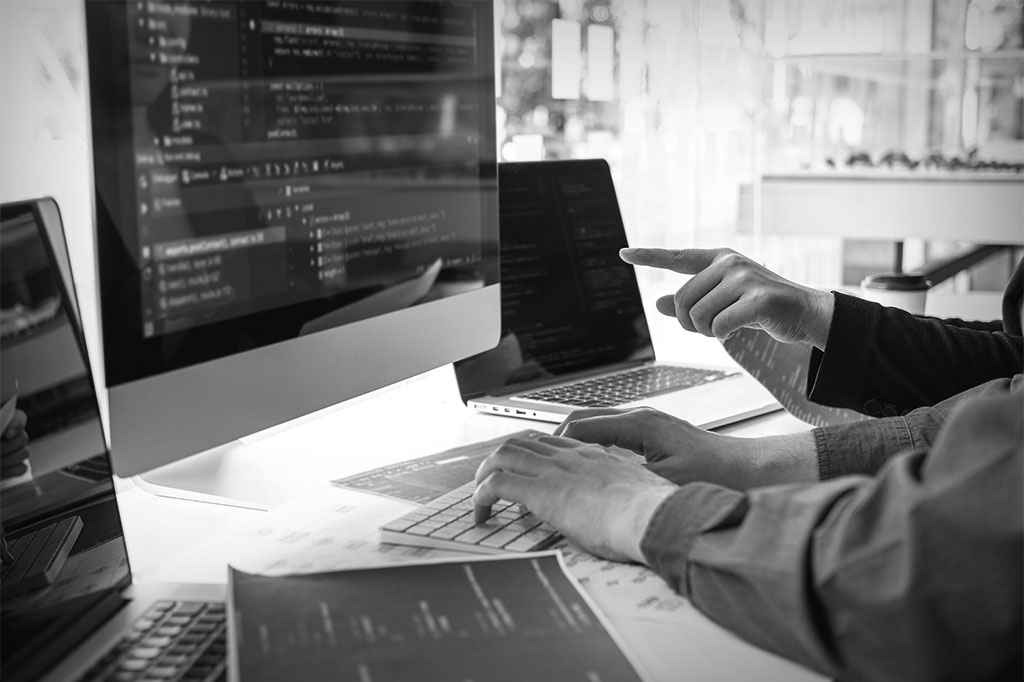 WEB DESIGN EXPERTISE
We know how to make your website stand out! We've designed awesome sites for clients across the country from the east coast to the west coast, including California, New York, Ohio, North Carolina, Florida, Tennessee, Arizona, Hawaii, Georgia, and a lot more.
Architecture
Automotive
Business
Catering
Consulting
Construction
Dental
Education
Entertainment
Finance
Industrial Construction
Healthcare
HVAC
Law
Manufacturing
Medical
Non-Profit
Pharmaceutical
Property Management
Real Estate
Restaurants
Security
WHY CHOOSE BLUMOO CREATIVE?
We're not your average boring web design company. We specialize in cutting-edge, innovative solutions that will exceed any expectations you may have for a website or online presence and make us stand out from other companies who just do "simple" work with little substance behind their output!
INNOVATIVE
The web is our pasture. MOO! We design websites with creativity and innovation at the forefront of everything we do... from 2010 to infinity and beyond!
EXPERIENCE
We're not a team of robots delivering an uninspired, cookie-cutter website to every client. Our sites will be with fresh ideas ready-made just for your project!
WE ARE FUN!
By working with a group of enthusiastic, creative and fun-loving nerds you'll be able to save yourself time as well as money all while enjoying life and keeping your sanity!
OUR WEBSITE DESIGN PRICING
HAPPY COW
We will build a website on our CMS or WordPress platform based on pre-selected templates that you will choose from.
Website Package Details
WordPress/Site Template
Up to 3 Pages
Customization of Theme
Mobile Responsive
Social Media Integration
Google Maps
Mailing List Integration
Contact Form
Photo Sourcing
2 Rounds of Revisions
For example:
3 Page Site $3,400

($300 per additional page)
5 Page Site $4,000

($300 per additional page)
10 Page Site $5,500

($300 per additional page)
COW-A-BUNGA
We will build a customized website on our CMS platform based on your samples provided, direction and brand guidelines.
Website Package Details
Happy Cow Package plus:
Up to 5 Pages
Customized Template
1 Hour of Consulting
Theme Related Icons
Google Analytics
Social Sharing
404 Redirects
XML Sitemap
3 Rounds of Revisions
$5,000
Cow-A-Bunga Package
For example:
3 Page Site $5,900

($300 per additional page)
5 Page Site $6,500

($300 per additional page)
10 Page Site $8,000

($300 per additional page)
OVER THE MOON
We will build a website from scratch with mock-ups on our CMS based on your requirements for ultimate success.
Website Package Details
Cow-A-Bunga Package plus:
Website from Scratch
2 Page Mock-up
Up to 10 Pages
Up to 5 Custom Forms
Customized CMS
1 Hour of Tutorials
3 Rounds of Revisions
12 Months of Hosting
Lots of Love!
$15,000
Over the Moon Package
For example:
3 Page Site $15,900

($300 per additional page)
5 Page Site $16,500

($300 per additional page)
10 Page Site $18,000

($300 per additional page)
10 REASONS WHY SEO DOESN'T WORK
There are many reasons why SEO doesn't work, but it's not your fault. Here is a list of 10 common ones that you can try to fix!
WEB DESIGN FREQUENTLY ASKED QUESTIONS
Here are some of our most frequently answered Web Design questions and answers.
Well, you know what they say - there's no one-size-fits-all when it comes to website design. It's like trying to find the perfect pair of shoes - you need to try a few different options to find the right fit. We don't believe in templates or cookie-cutter solutions, so we design and develop custom websites that are as unique as your business. We'll ask you more questions than your nosey next door neighbor, assess your needs, and provide a price quote that won't make you break the bank (our smallest package starts at $2500). Ready to get started? Shoot us an email at and let's make some website magic happen!
At the risk of sounding like a broken record, there's no one-size-fits-all when it comes to website timelines either. We typically aim for a 3-6 week turnaround time, but that's about as accurate as a weather forecast in the Midwest. Your project's size and pace are all determined by you - the captain of this website ship. The more you're able to provide us with feedback and content, the quicker we can set sail towards completion. Plus, the level of functionality and revisions you require can either make waves or smooth sailing for your timeline. Ready to take the helm and steer this project towards success? Let's get in touch at .
Oh no, don't worry! We're not limited by geography or time zones. We're like digital nomads, roaming the vast expanse of the internet to work with clients from all corners of the world. We've got a whole toolbox of communication methods at our disposal - email, scheduled calls, Zoom meetings, carrier pigeons... well, maybe not the last one. The point is, we'll find a way to make it work and ensure that distance isn't a barrier to building your dream website. So, let's chat! Drop us a line at and let's get this global website party started.
Absolutely! We love nothing more than seeing our clients take the reins and become website wizards. You'll get full access to the backend of your shiny new custom website, so you can swap out photos, update pricing, and add new products with ease. But let's be real - some things are better left to the professionals. For more complex changes like plugin updates, design tweaks, and fancy functionality requests, we recommend bringing in the cavalry (aka a developer).
We offer three web design packages, "Happy Cow", "Cow-A-Bunga" & "Over the Moon"... yes, we love cows! Basically the difference in the packages comes down to the size of the website (aka the number of web pages), what type of website and if it's choose a pre-existing template or a complete custom website.
Of course we can! But, hey, we get it - some people like to "DIY", while others prefer to leave it to the pros. That's why we offer both options when it comes to maintaining your website. If you're feeling adventurous and want to tackle those minor changes yourself, go for it! We won't hold it against you. But if you'd rather leave it to our team of tech gurus, we've got you covered. We provide on-going support for many of our clients, but there's no obligation to sign up for a monthly maintenance plan or anything like that. Just reach out to us whenever you need updates to your website, and we'll give you a quote based on what you need. It's like having a personal website concierge on speed dial - pretty sweet, right? So, whether you're a "DIY" diva or prefer to delegate, we're here to help!
Yes, we do offer website hosting and domain registration assistance. However, there are cases when you might need to provide your own website hosting. If so, just let us know and we will be happy to migrate your site to the hosting of your choice.
Of course, it's 2023 - mobile-friendliness is no longer a luxury, it's a necessity! We won't leave you hanging with a website that looks like it's stuck in the Stone Age. Our team works tirelessly to make sure your website is responsive and looks stunning on all devices - from smartphones to desktops and everything in between. We even test it out on the latest browsers, just to be extra sure. So, sit back and relax - your website is in good hands!
Buckle up, because we want your input! We don't just design websites willy-nilly, we want to know everything about you - your likes, dislikes, wants, and needs. We'll pepper you with questions to make sure we understand exactly what you're looking for. And, we won't stop there. We even want you to share sample websites that tickle your fancy. We'll work with you to create a website that is uniquely YOU. After all, we're in this together - a dynamic duo, a dream team, a web design partnership that can't be beat!
You're the expert of your business, so we need your brilliant brain to craft the text for your website. Don't worry, we won't leave you high and dry. If you need a hand, we've got a copywriter who can help you out for a fee of $150 per hour. They're a word wizard, and they can turn even the most mundane topics into captivating content. So, if you're stuck on words, we've got your back!
The majority of our client's websites are developed on our custom CMS (content management system). Our CMS is highly flexible, customizable, and very easy to use. However, we are also highly skilled in developing with other CMS platforms such as Wordpress, Shopify, Magento, just to name of few. So, when the time comes to get you stared, we will carefully recommend the right CMS for your website.
Well, sorry to burst your bubble, but the initial build of your website doesn't come with a monthly SEO subscription. Although, everything we add to your website including text, photos, and videos can be picked up by Google, it doesn't guarantee that you'll hit the #1 spot on the search results page. If you're looking to improve your website's SEO ranking, our team of SEO specialists can help you out with our top-notch monthly SEO services. Check out our
search engine optimization services
for more information!
SEO IS NOT DEAD! Actually, it has evolved into something totally new! As a result of this change and advancements in the industry over time that have happened as well, outdated tactics can now actively harm your rankings on Google if used today - which is why you need our help! We are happy to work towards achieving any goals set before us with organic traffic growth so give us a call or send an email today!
Well, if you need help finding the perfect images for your website, we've got you covered! We'll even search through free stock image websites like iStock, Pixels and Unsplash to make sure you've got the perfect pics to match your brand. Just be sure to give us a hand and let us know what you're looking for!
Well, we like to give our clients a plethora of payment options so they can choose the one that works best for them. So, we accept Debit, Visa, MasterCard, Amex, Checks, Money Order, and... "TA DA" CASH! Basically, if it's a form of payment, we'll probably accept it (unless it involves trading in unicorn hair, that's a bit hard to come by).
I GUESS WHAT WE ARE TRYING TO SAY IS THAT YOU SHOULD HIT THE DAMN BUTTON