Small Business Marketing
Small Business, Big Results
Affordable small business digital marketing plans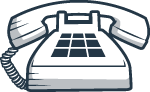 Growing a business is hard. We make it a whole lot easier, more predictable, less stressful, and more fun.
Get a One-on-One Consultation
Small Business Digital Marketing
For many small business owners, working long hours is an everyday reality. Whether you're tackling a tough project or keeping up with orders from your customers and making sure that everything at the new shop runs smoothly-it takes commitment!
Blumoo Creative has helped small businesses across the country build, develop and grow their digital marketing plans for nearly 15 years. Whether you're an Alligator Apple farmer or a Zoo Veterinarian we can help your business from A to Z!
Identifying Roadblocks
Building a strong and engaging website is crucial in building your business. Your site should engage prospective customers, entice them with content that educates about what you have to offer as well as showcase some of the best features or services available from YOU!
Engage
You look MOO-valous!
You can't attract customers if your site is boring. You need an attractive layout with products and services that will catch their attention, so they'll want more information about you or at least return later when it's softer-textured material in order to explore what interests them most!
Entice
Give them something to talk about!
Your business needs to stand out from the competition and show off its appeal. We do this by using attractive photo galleries, compelling images, with call-to-action buttons (CTA) for people who are interested in what you have offer as well as customer reviews on platforms such like Yelp or Google Business.
Educate
A B C, It's easy as 1, 2, 3...
Websites are the key to any company's success and if yours doesn't look good, or have informative content then it won't be successful. You need a website that educates consumers on what you offer so they know whether your products/services would benefit them in some way!
Are you losing business?
If you don't have a professional website, your business is 87% less likely to succeed.
Let's Get Started!
We're passionate about building the ideal custom approach for your brand that your customers will remember. From SEO-driven web design to expertly crafted copy and social media campaigns to awesome websites, it's our mission to take your business to the next level.