We provide digital marketing services coast to coast!
STAND OUT IN A CROWD!
We are your perfect partner for digital markting services.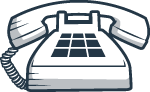 Growing a business is hard. We make it a whole lot easier, more predictable, less stressful, and more fun.
Get a One-on-One Consultation
Serving Clients Coast to Coast, Really!
With offices located in Sacramento, CA and Wilmington, NC we offer our services for businesses from the west coast to the east coast and beyond! We also work with clients in Hawaii and Costa Rica. So, if you want a fresh perspective on using SEM & social media for expanding your brand, then you came to the right place! Talk with us today!
10 REASONS WHY SEO DOESN'T WORK
There are many reasons why SEO doesn't work, but it's not your fault. Here is a list of 10 common ones that you can try to fix!
Let's Get Started!
We're passionate about building the ideal custom approach for your brand that your customers will remember. From SEO-driven web design to expertly crafted copy and social media campaigns to awesome websites, it's our mission to take your business to the next level.