#1 SEO & Web Design in Huntsville
EAT. SLEEP. RANK. REPEAT.
Grazing digital pastures since 2010!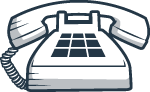 Growing a business is hard. We make it a whole lot easier, more predictable, less stressful, and more fun.
Get a One-on-One Consultation
Huntsville SEO & Web Design Company
Looking for a little help with your Huntsville, AL business marketing efforts? Blumoo Creative is here to lend a hand – or two, or three. We're a full-service marketing agency and we've got a whole host of services to help you get your business noticed in Huntsville!
Need a website that's as gorgeous as it is functional? We can design one for you from scratch, or give your existing site a facelift. And once your site is looking sharp, we can help you attract visitors with our SEO and SEM services.
Increase Online Presence
Reach New Customers
Grow Your Business
60,000+ Searches Happen Each Second
In 2022, SEO is not about ranking for popular terms; it's about being found when it matters most. Our skilled search engine optimization experts carefully research the right keywords for your business, ensuring you are gaining qualified traffic that converts to your bottom line.
of online experiences begin with a search engine
of people never scroll past the first page of results
of users research a product before making a purchase
Huntsville Digital Marketing Services
We are a full-service marketing company serving the Huntsville area, specializing in website design, search optimization, ecommerce development, logo design and more! We can handle just about any media project, large or small, and our marketing services are 100% focused on ROI. We want to make sure you get the most value for your business by working with us.
EAT. SLEEP. RANK. REPEAT!
What makes Blumoo Creative successful? We are good at what we do, which is helping your business to stand out online in order for customers and potential clients to find you!
STAND OUT IN A CROWD!
Every project we undertake is a collaboration between our team and you, the client. We want to make sure that you have input into every decision with your website's development!
WE GOT YOUR COVERED!
Your brand is your legacy. It shapes and reinvent custom logos from scratch, with creativity that connects you to the audience in a consistent manner - all while staying true for years on end!
10 REASONS WHY SEO DOESN'T WORK
There are many reasons why SEO doesn't work, but it's not your fault. Here is a list of 10 common ones that you can try to fix!
WHY CHOOSE BLUMOO CREATIVE?
We're not your average boring Huntsville, AL web design company. We specialize in cutting-edge, innovative solutions that will exceed any expectations you may have for a website or online presence and make us stand out from other companies who just do "simple" work with little substance behind their output!
INNOVATIVE
The web is our pasture. MOO! We design websites with creativity and innovation at the forefront of everything we do... from 2010 to infinity and beyond!
EXPERIENCE
We're not a team of robots delivering an uninspired, cookie-cutter website to every client. Our sites will be with fresh ideas ready-made just for your project!
WE ARE FUN!
By working with a group of enthusiastic, creative and fun-loving nerds you'll be able to save yourself time as well as money all while enjoying life and keeping your sanity!
We are pleased to report that our company has been able to make a name for itself with the help of Blumoo Creative. They've helped us keep up on all social media and streamlined messaging so we can better compete against other businesses in this market!
Simplify Realty
We had an amazing experience with Blumoo Creative and their team. They helped us increase traffic by over 200% which resulted in more qualified leads and customers coming to our site! We were so impressed by how professional they are, always on time for meetings-just what you want from professionals like them!!
Star Fitness
We needed a complete refresh of our company website to reflect the rapid growth and expansion of the firm's offerings. The new website is definitely performing much better and is awesome to look at! This team is super knowledgeable and the quality of work is very good.
Atlantic Reclaimed Lumber
We needed help with some projects and got recommendations to contact Blumoo Creative as a digital marketing agency. Their team is really creative, fast, and professional. We are very happy with the deliverables.
WCI
We are very satisfied with Blumoo Creative team as they'd met our expectations, were very receptive to feedbacks and coordinated well. Our website looks more professional thanks to everyone at Blumoo Creative. All recommendations!
Rocket Leads
Let's Get Started!
We're passionate about building the ideal custom approach for your brand that your customers will remember. From SEO-driven web design to expertly crafted copy and social media campaigns to awesome websites, it's our mission to take your Huntsville, AL business to the next level.

s